Office of Faculty Enrichment & Engagement
Dedicated to your career success
NEOMED provides faculty members at all stages of their careers with tools and opportunities that may be helpful for their growth and success.
The Office of Faculty Enrichment & Engagement (formerly Faculty Relations & Professional Development) offers professional development programs that support your success at NEOMED.
We assist faculty with questions about policies that guide faculty processes.
Visit this site often to learn about new programs and support.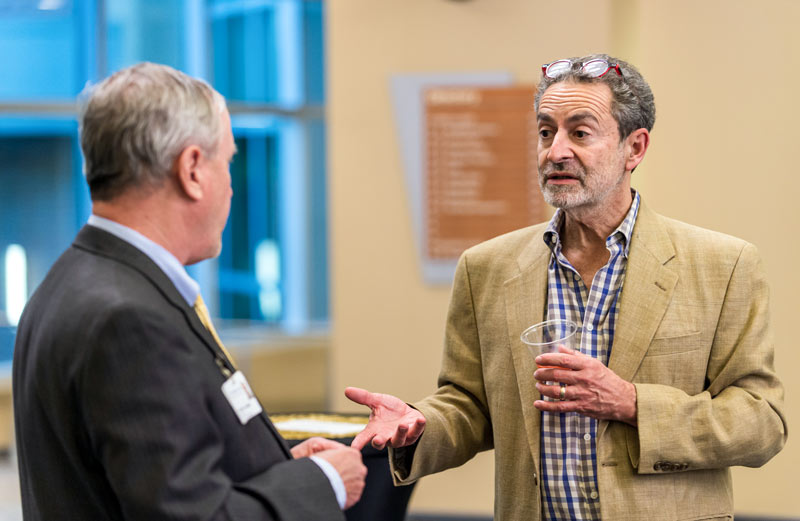 Master Teacher Guild
The Master Teacher Guild is recognizes teaching excellence, facilitates professional development opportunities for members, and advocates for educational excellence, innovation and effectiveness.
PROFESSIONAL DEVELOPMENT
Leadership, personal development and skills-based training opportunities for faculty and staff are available through our institutional membership to Academic Impressions.
Faculty Life
+New
+Early-career
+Mid-career
+Late-career
Save the Dates!
College of Medicine: Friday, July 22
College of pharmacy: Friday, August 19
All NEOMED faculty should watch for more information from their respective colleges regarding the details for the upcoming White Coat Ceremonies! Let's welcome the Class of 2026 to NEOMED!
A NEOMED scientist who has explored the evolution of walking whales and much more in his nearly 30-year career at NEOMED has been named a Distinguished University Professor—just the second […]

Learn More

Can exercise slow the progression of neurodegeneration in Parkinson's disease? Sheila Fleming, Ph.D., associate professor of pharmaceutical sciences, wants to find out. Dr. Fleming, who is also director of the […]

Learn More

Teaching students and conducting Alzheimer's research: It's all part of the mix for Erin Reed-Geaghan, Ph.D., who joined Northeast Ohio Medical University in 2019. Dr. Reed-Geaghan is the course director […]

Learn More