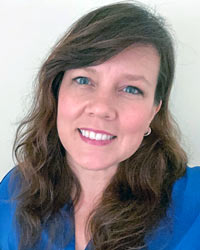 Contact
Phone: 330.325.6113
Email: jmaultma@neomed.edu
Office
Room: G-129
Hours: By appointment
Academic Title(s)
Professor, Family and Community Medicine
Administrative Titles
Interim Dean/Vice Dean College of Graduate Studies
Professor, Family and Community Medicine, College of Medicine
Director, Medical Ethics and Humanities Program
Bio
Dr. Aultman has over 100 publications including various chapters, peer-reviewed articles, edited book, and case presentations in ethics and the health humanities focusing on marginalized populations, including articles detailing the ethics of COVID-19 pandemic, narrative medicine in pediatric settings, and a recent article titled The Segregated Gun: Representations of the Gun in Film and Its Meaning and Impact on the Black Community, Springer Nature, Palgrave Macmillan Humanities and Social Sciences 7, 44 (2020) with colleagues Elizabeth Piatt and Jason Piatt.
She is currently completing a book on refugee ethics titled Global Ethics and Social Justice for Refugees, Asylum Seekers, and Migrants with Springer Publishers' Global Health Book Series.
Area of Expertise/Research Interests
My research areas include mental health practice and law and psychiatric ethics, including developmental disabilities, particularly the lived experiences of children with autism and their caregivers, addiction, concepts of mental illness, boundary violations, and involuntary care. I public health ethics, narrative medicine and ethics. I have also engaged in projects focusing on social justice, public health ethics, advance care planning and end of life issues.
Education
Ph.D., Philosophy, Concentration in Medical Ethics, Cognitive Science, Michigan State University, East Lansing, MI
MA, Bioethics, Case Western Reserve University, Cleveland, OH
BA, Franklin and Marshall College, Lancaster, PA
Courses
"Patient, Physician, and Community" Co-Course director for PPC 3-5.
College of Graduate Studies: Foundations in Humanities, Responsible Conduct of Research, Research Ethics, Psychiatric Ethics, Primary Care Ethics, Clinical Ethics, Health Care Justice, Health Law, Organizational Ethics, Masters Thesis I, Masters Thesis II, Practicum.
Academic & Professional Activities
American Medical Association, Editorial board of the AMA Journal of Ethics
Direction Home, Board of Directors, non-profit organization providing care across the lifespan in Northeast Ohio.
Western Reserve Medical Education, Board of Directors, Youngstown, Ohio
Clinical Ethicist, Ethics Committee Member, Akron Children's Hospital
NIH-appointed Data Safety Monitoring Board for NHLBI and NICHD
Awards
President's Excellence in Teaching Award, 2021
Outstanding Faculty Research Award of 2020, awarded Spring 2021
M2 Class Teacher of the Year Award, 2020
2020 All Ohio Excellence in Journalism Awards, The Press Club of Cleveland; Single Essay Award, 2nd place for "Caring for Our Refugees," Ignite Magazine, Fall 2019
American Board of Internal Medicine, 7th Annual John A. Benson Jr., MD Professionalism Article Prize for "Remembering Freddie Gray: Medical Education for Social Justice, "Academic Medicine (Wear, Zarconi, Aultman, Kumagai, and Chyatte) Spring 2017 (2016 Award presented in 2017).
Distinctions
Master Teacher Guild – Master Teacher
Presentations
Julie M. Aultman, "Ethical, Legal, and Clinical Considerations for Refugee Mental Health Care Access and Delivery, XXXVth International Congress on Law and Mental Health, Prague, Czech Republic, July 2017
Julie M. Aultman, "Moral Failings: The Refugee Crisis in Central America," European Society of Philosophy Medicine and Healthcare, Conference on Philosophy and Health Care, August 17-20, Zagreb, Croatia, 2016.
Julie M. Aultman, Addressing Mental Health Care and Advocacy Among Refugee Populations Through a Narrative-Capabilities Framework, American Society of Bioethics and Humanities, Kansas City, MO, October 19-22, 2017
Julie M. Aultman, Jessica Heffner, "Forced to Care: Why Primary Care Needs Narrative Ethics to Understand Autism and Its Effect on Family, " North American Primary Care Research Group, NAPCRG Annual Meeting October 24-28, Cancun, Mexico.
Julie M. Aultman, XXXIV International Congress on Law and Mental Health, "Ethical and Legal Challenges of Dimensional Disorders as Classified by the DSM-5 and ICD-10," Monday TB July 13, 2015, Vienna, Austria.
Publications
Grossoehme, D., Robinson, N., Friebert, S., Brown, M., and Julie Aultman (senior author), (2022) "Examining Illness through Pediatric Poetry and Prose: A Mixed Methods Study," Narrative Inquiry in Bioethics, Johns Hopkins University Press, Volume 12 (1):1-24 (Spring 2022); Advance online publication (2021) on Project MUSE.
Daniel Yozwiak, JD, Tanner McGuire, (MD; anticipated); and Julie Aultman PhD (senior author) "The Mental Health of Refugees during a Pandemic: Striving toward Social Justice through Social Determinants of Health and Human Rights," Asian Bioethics Review, (ahead of print 2021; print January 2022)
Tanner McGuire, (MD; anticipated); Daniel Yozwiak, JD, and Julie Aultman PhD (senior author), The Mental Health of Refugees during a Pandemic: The Impact of COVID-19 on Resettled Bhutanese Refugees," Asian Bioethics Review, pp. 1-25 (ahead of pring September 2021; in Print December 2021)
Aultman J, Piatt L, Piatt J. The Segregated Gun: Representations of the Gun in Film and Its Meaning and Impact on the Black Community, Springer Nature, Palgrave Communications Humanit Soc Sci Commun 7, 44 (2020).
Cheryl Erwin, Julie Aultman, Tom Harter, Judy Illes & Rabbi Claudio J. Kogan (2020) Rural and Remote Communities: Unique Ethical Issues in the COVID-19 Pandemic, The American Journal of Bioethics, 20:7,117-120, DOI: 10.1080/15265161.2020.1764139
Wear, Zarconi, Aultman, Chyatte, Kumagai, (2016), "Remembering Freddie Gray: Medical Education for Social Justice, "Academic Medicine, August 2016 (e-pub ahead of print):  Acad Med. 2017 Mar;92(3):312-317